DP 20000-22 Electric Mooring / Anchor Winch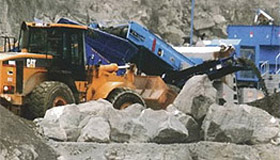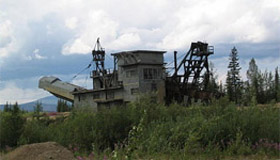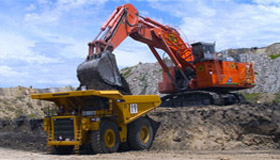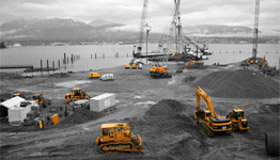 DP 20000-22 Electric Mooring / Anchor Winch
Description:Wintech Mooring Winches are specifically designed for anchor deployment and marine mooring applications. The Model DP20000-22 shown is a standard model. Wintech can customize a design to suit your needs.
Specifications:
20,000 lbs continuous linepull @ 22fpm on 2nd layer
36,000 starting linepull on 1st layer
15HP Severe Duty TEFC Electric Motor with holding brake
Low maintenance all gear drive train (no chains)
Manually operated jaw clutch allows freewheeling of cable drum
Adjustable band brake prevents cable backlashing during anchor deployment and can hold up to 65,000 lbs of tension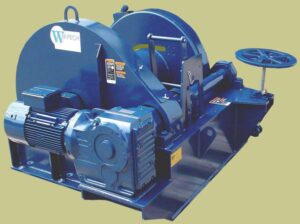 See
DP20000-22 Product Brochure
for additional information, including cable capacities and dimensional drawings. If you don't see what you need, Wintech specializes in custom designed winches. Contact us today so we can help design a winch to fit your application (318-929-1242).